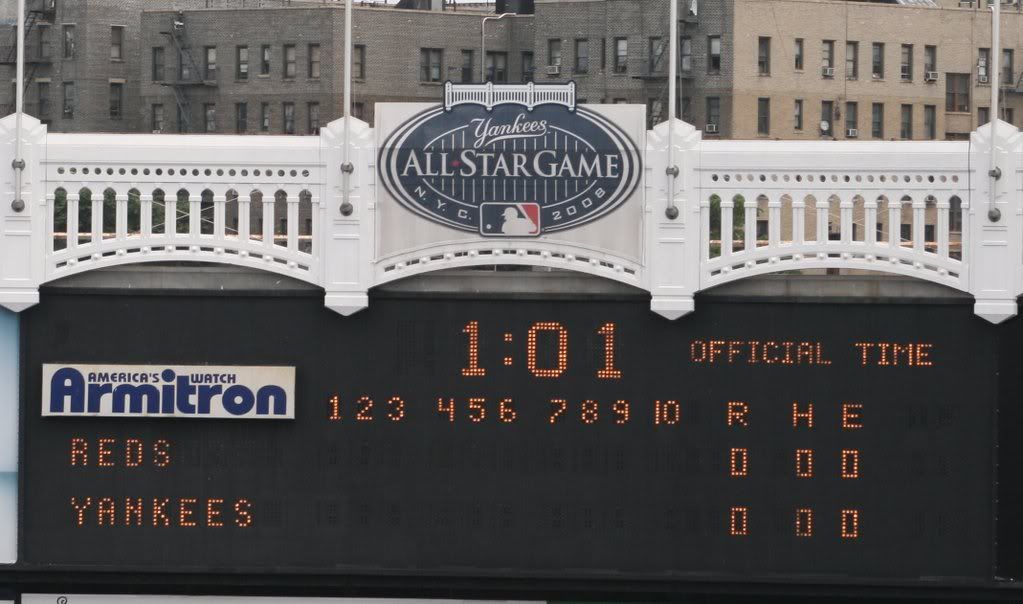 [click on pictures for a larger view]
My East Coast tour continued - after leaving
Boston and Fenway Park
on Friday the 20th of June, I made my way to New York and Yankee Stadium to watch the
Yankees play the Cincinnati Reds on Sunday June 22
. This was, actually, the reason for my trip - I wanted to see a game at historic Yankee Stadium in its last season. The Stadium doesn't have the charm of Wrigley or Fenway, but there is still a lot of history at the park that makes it impressive to visit.
One of the things that I really wanted to visit was Monument Park in Centerfield, but unfortunately, we didn't make it to the park in time and this is as close as I got to it: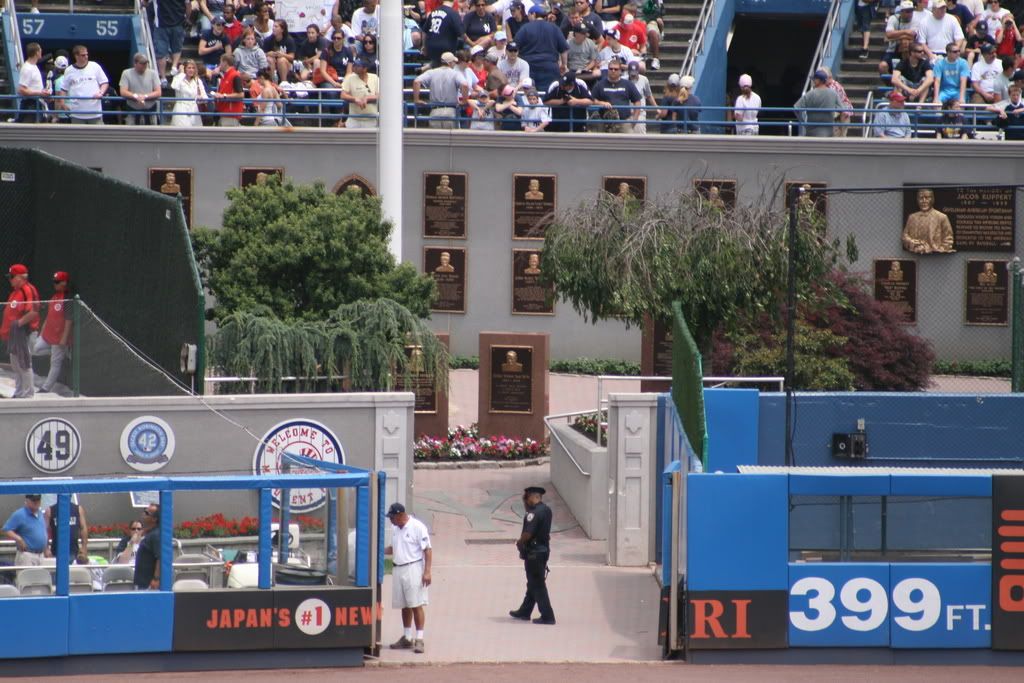 As for the game, we got to see a matchup of Andy Pettitte and Johnny Cueto (
who I've written about before
). Pettitte was riding a scoreless streak, which continued to nineteen innings before he was taken out of the game. He was extremely sharp. Here is a sequence that shows his pitching motion: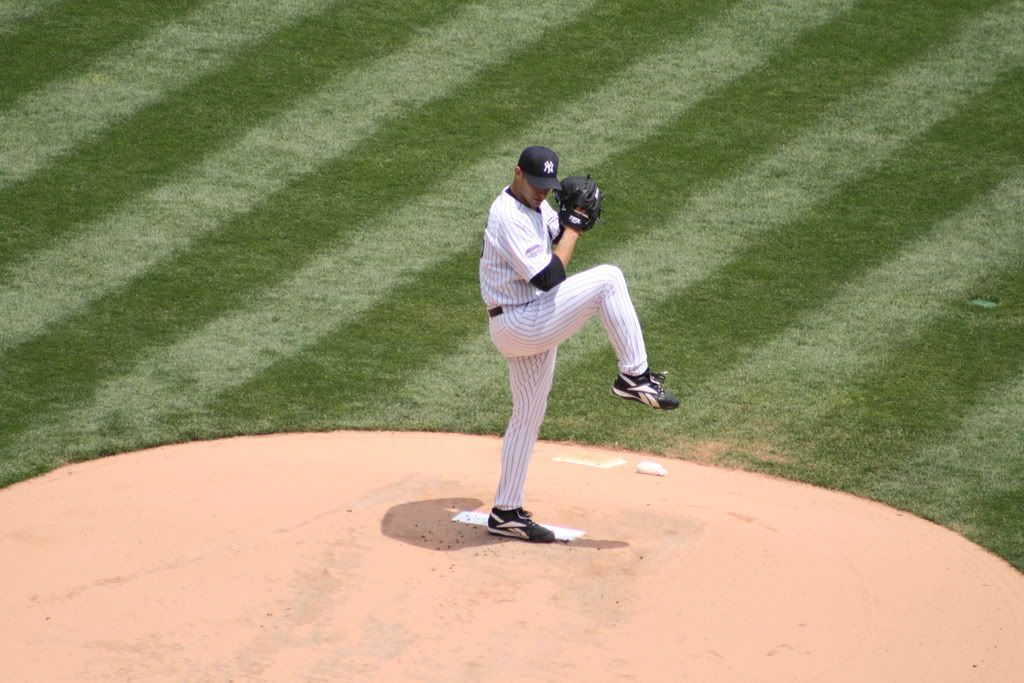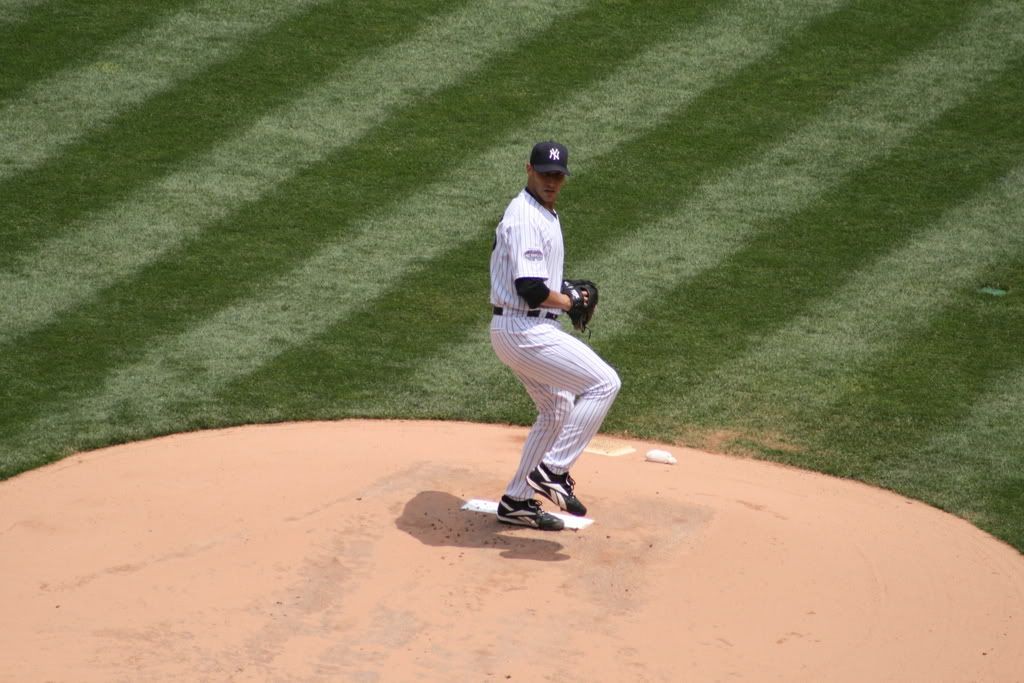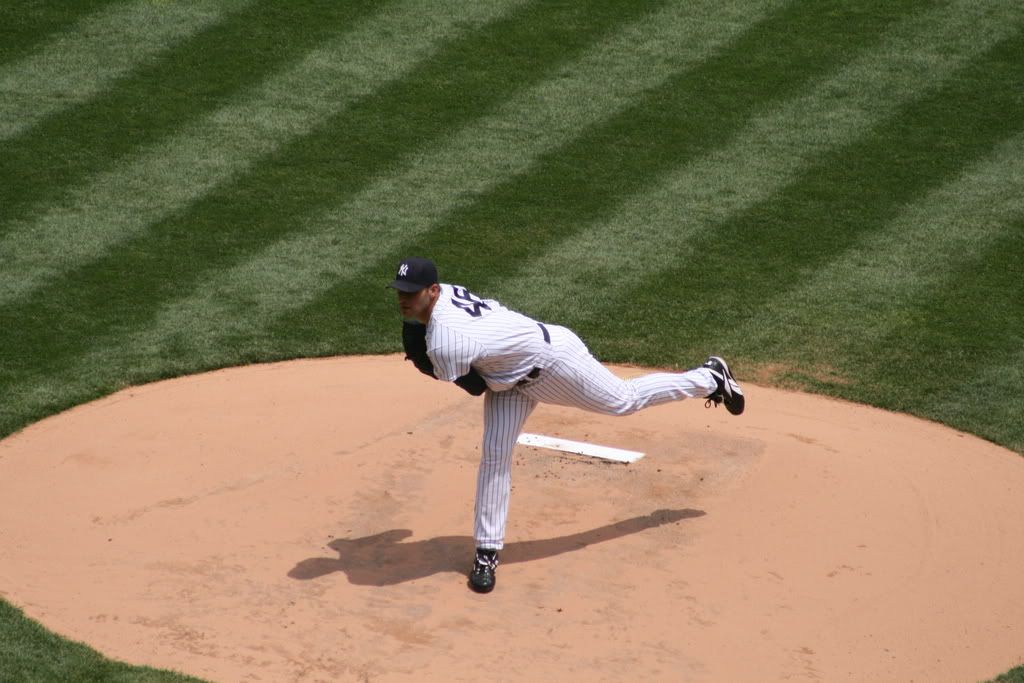 Cueto has struggled some since his first two starts that I so glowingly wrote about, but I was still very interested to see him pitch in person. He was credited with the loss, but he pitched five very strong innings before the rains came, striking out seven while giving up one run on four hits. Here is Johnny's pitching motion: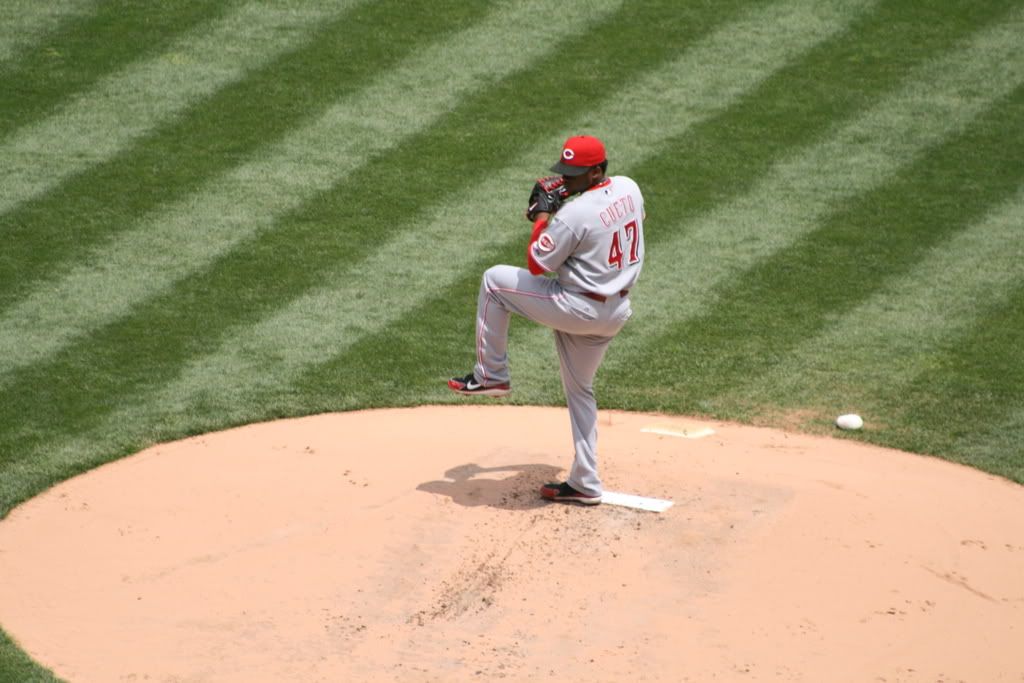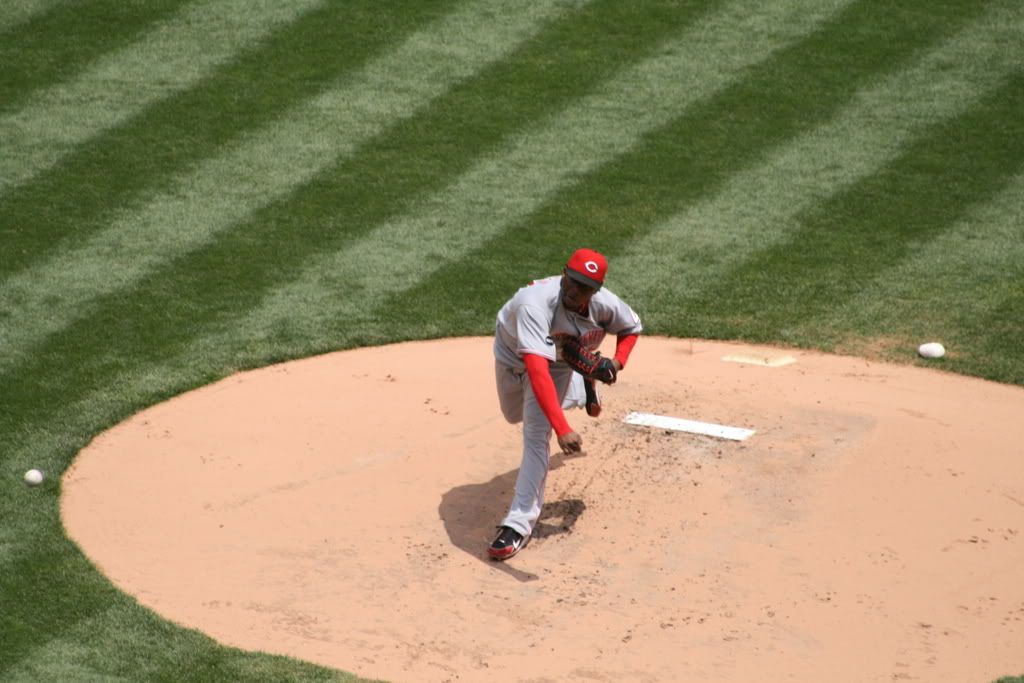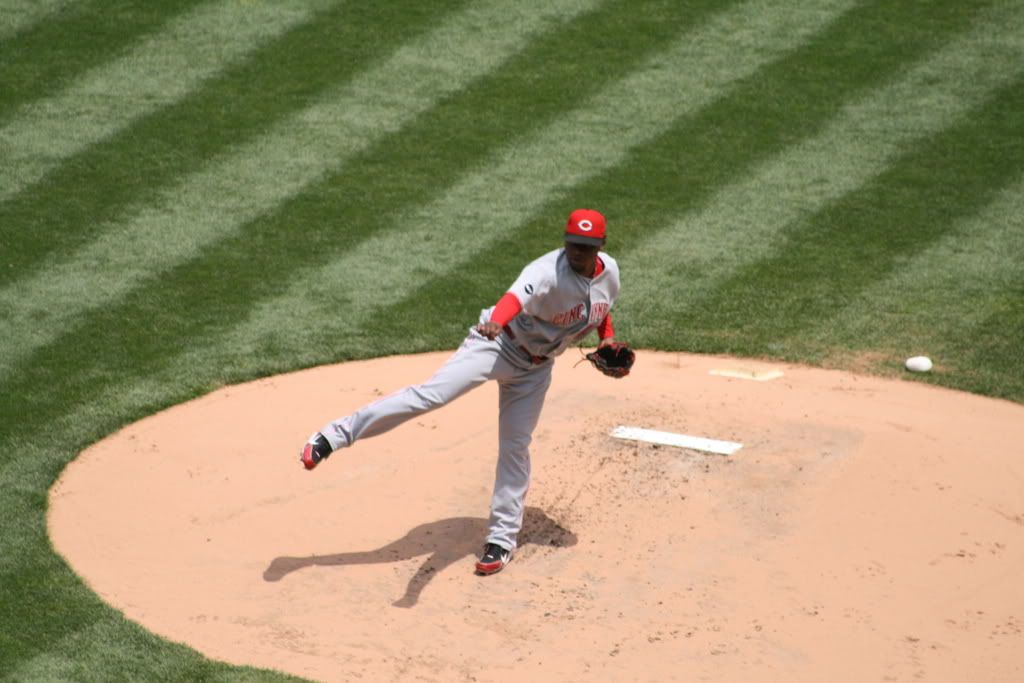 Ken Griffey, Jr. hit a homerun late in the game that I missed, but I did get a nice picture of his beautiful follow through.

The Yankees prevailed in this game mainly due to Pettitte's dominance. The Reds lineup leans heavily to the left with Griffey, Bruce, Votto and Adam Dunn (who did not start) as their big power bats and Griffey, Bruce and Votto were a combined 1-7 against Pettitte. By the time Pettitte came out after the sixth inning the Yankees were ahead 4-0 and both teams wanted to get the game over with after a fifty-five minute rain delay.
I am left to wonder what might have been without the rain. Cueto had only thrown 75 pitches and was down 1-0 when the rain came and washed out the rest of his afternoon. Meanwhile Pettitte had thrown 97 pitches through six innings when the rain came. It is certainly plausible that Cueto could have remained in the game another couple of innings and held the Yankees at bay while the Reds tried to mount a comeback, only down a run. Instead, the relief corps for the Reds immediately surrendered three runs after the rain delay and the Yankees cruised to victory.