I attended the
Pirates/Cardinals game
in St. Louis on Tuesday night and the game had all of the drama, euphoria and heartbreak that make baseball the greatest sport. Both starting pitchers threw extremely well early, with only a Nate McLouth two-run homer in the fourth inning as a blemish on the scorecard.
Phil Dumatrait was cruising until the bottom of the sixth inning, when Troy Glaus came to the plate with two outs and two runners on. Glaus has struggled so far in his tenure with St. Louis, but came through with a blast that just made it over the left-centerfield wall to give St. Louis the lead. Here is what Glaus' follow-through looked like from the seats my friends and I claimed via adverse possession: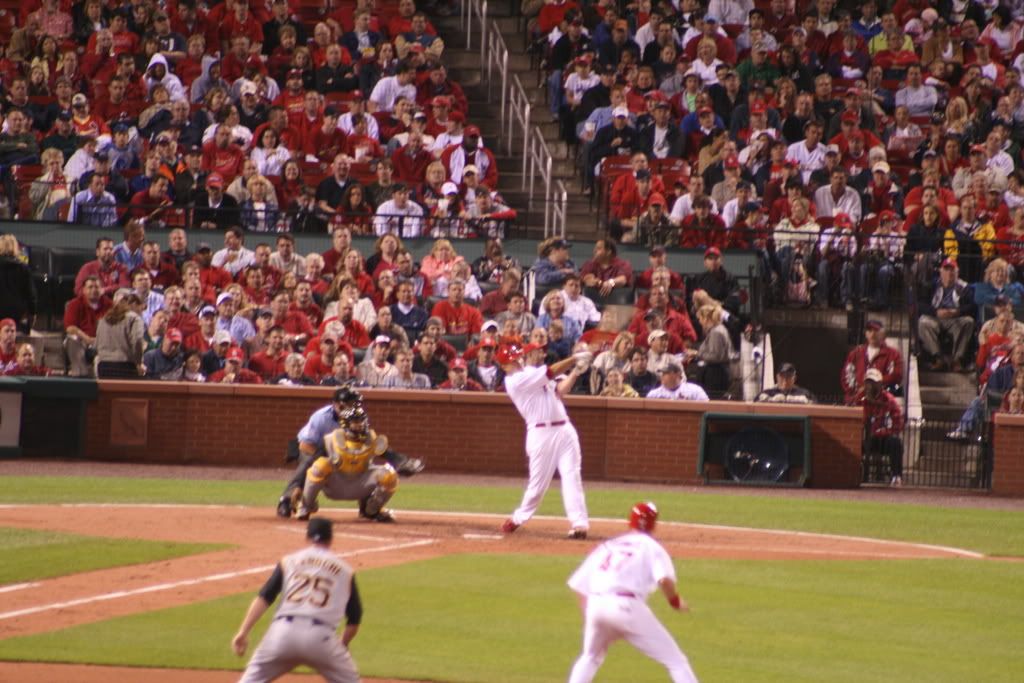 [as always, you can click on the picture for a larger view]
The Cardinals lead did not last long, as the wheels started to wobble for Kyle Lohse in the seventh and he gave up another pair of runs. Albert Pujols did his thing in the eighth, though, and tied the game with a bomb to leftfield. The Cardinals had great opportunities to put the game away, with runners on first-and-third after the Pujols homer in the eighth and a bases loaded situation in the ninth, but the game was destined for extra innings. Late in the game I leaned over the Cardinals bullpen and took this picture: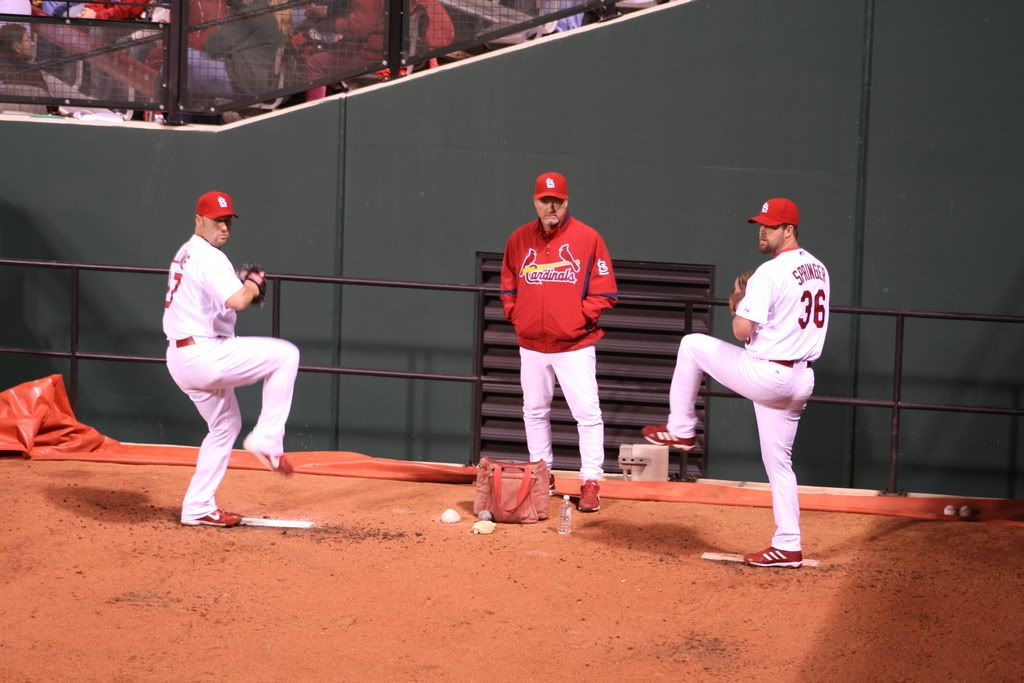 "Ok, whoever wants to blow the game tonight, raise your right leg. Great, go out there and do your thing, Villone."
I'm not even going to go into what happened in the tenth, but suffice it to say that it was ugly. Villone was allowed to pitch the entire inning and gave up four runs on four hits and two walks.
And finally, just because it is one of my favorite things to take pictures of, here is a sequence of Kyle Lohse's pitching motion, which looks pretty clean to me.