I finally got around to going through the rest of my pictures from Spring Training. Here are the best of what's left.

The first one has a story - I have a bet going into this season with a friend of mine regarding who will have a better season, my breakout pick, Corey Hart, or Baltimore's Nik Markakis. Since I got to see Baltimore play while I was in Florida, I took a bunch of pictures of Markakis and emailed the following awkward looking one to my friend, offering to let him out of the bet, if he wanted:
The next one has no story, I just think it is a nice looking picture (Chris Duncan singled to rightfield on this pitch):
The next pair of pictures concerns me as a Cardinals fan. I hope that this isn't the extent of the video crew that the club is using for internal purposes.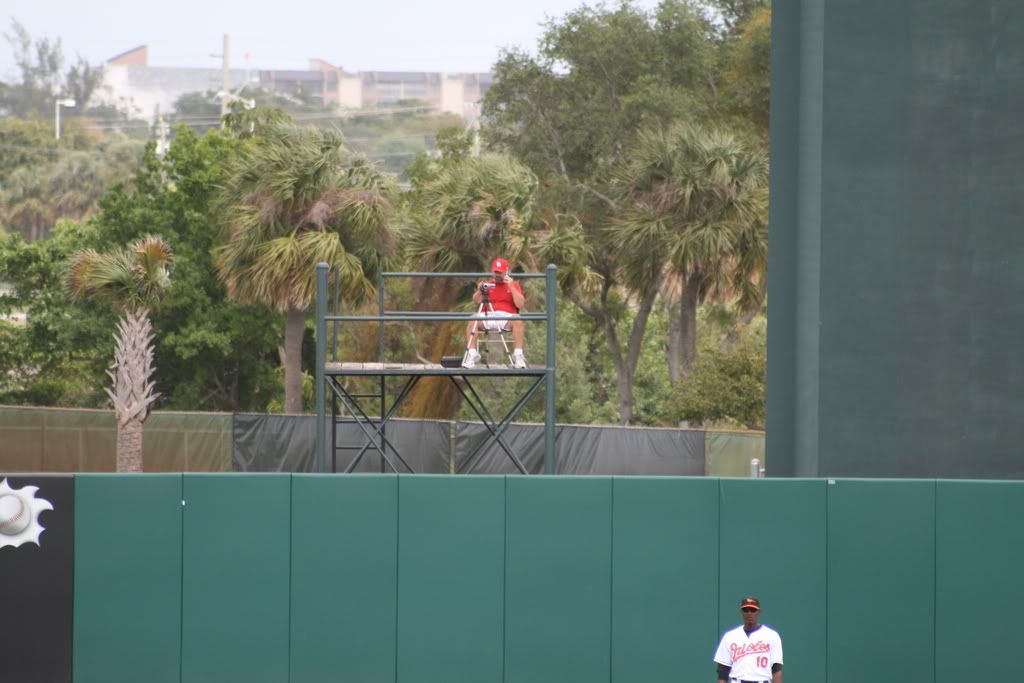 Here is a closeup of the guy:
Finally, rookie Adam Jones (who the Orioles acquired from Seattle as part of the Erik Bedard trade) had a nice spring and I expect him to be a very good all around ballplayer for years to come. Here is a picture of him just prior to contact.