I recently got back from a week in Florida for Spring Training. Most of my time was spent in Jupiter, focusing on the Cardinals prospects (check out
Future Redbirds
for my take on that subject), but several other things caught my eye (and camera lens) as well. Here is is my journal of Spring Training along with pictures.
The first game I saw was the March 13th game between the Cardinals and the Mets, which is when I took the picture of Gammons and David Wright that I posted previously. The Mets top prospect, outfielder Fernando Martinez got into the game and looked great. At one point he was facing Cardinals prospect Jason Motte, who basically throws nothing but 98mph heat, and Martinez turned on one and pulled it down the rightfield line into the corner. The bat speed to get around on the pitch was impressive, but Martinez' speed around the bases (he ended up with a triple) might have been more impressive.

The game ended in a tie, but not before Cardinals prospect Colby Rasmus threw out a runner trying at the plate trying to score the go ahead run in the ninth. Here are a couple of pictures of the play at the plate (which would have been better, but the throw was slightly up the line and so Molina blocked my angle at getting really good pictures):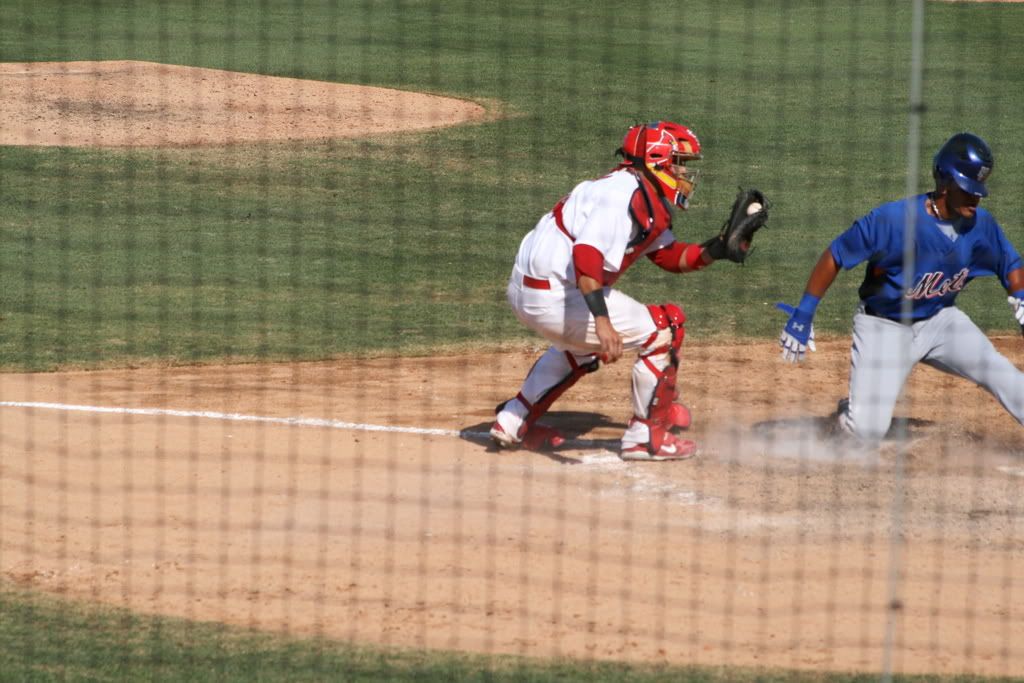 We did not travel to Vero Beach on the 14th to see the Cardinals take on the Dodgers, but we did travel to Port St. Lucie to see the Mets (again) on the 15th. This time we got to see the $200 million dollar man, Johan Santana start. He got beat up a bit as the Cardinals won 10-3, but I did get a couple of nice pictures of his motion: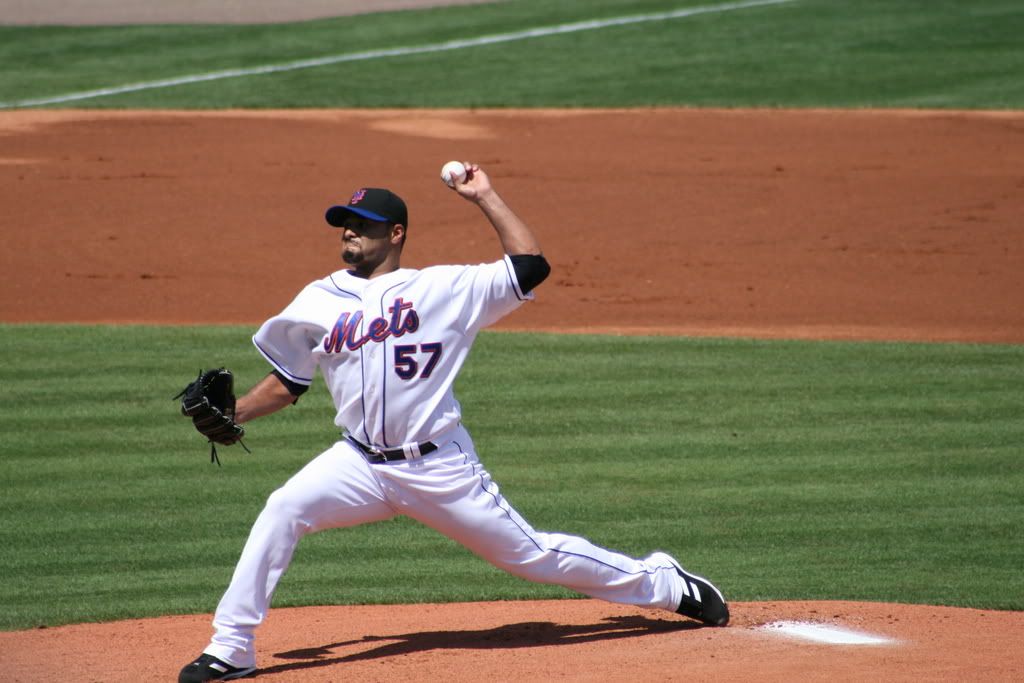 I also got an action sequence of Angel Pagan stealing second base off of Yadier Molina: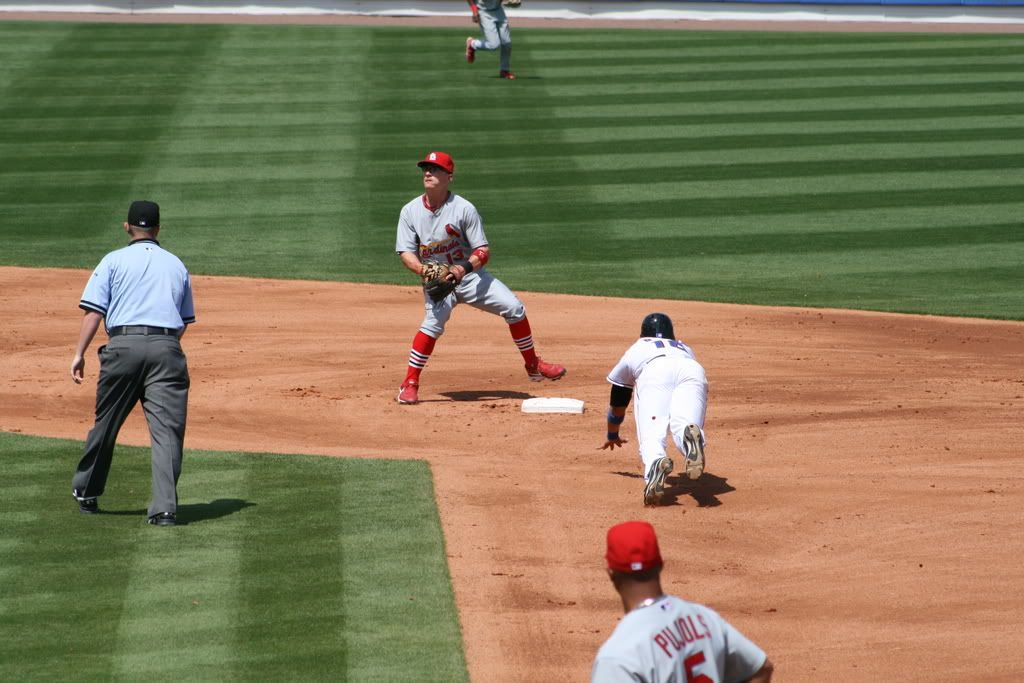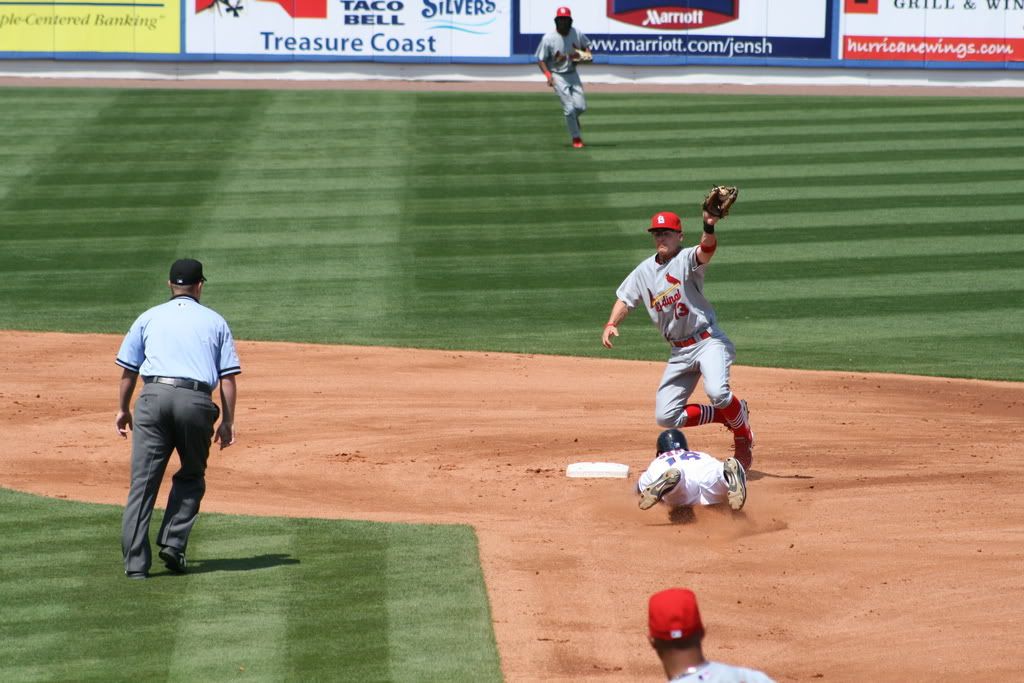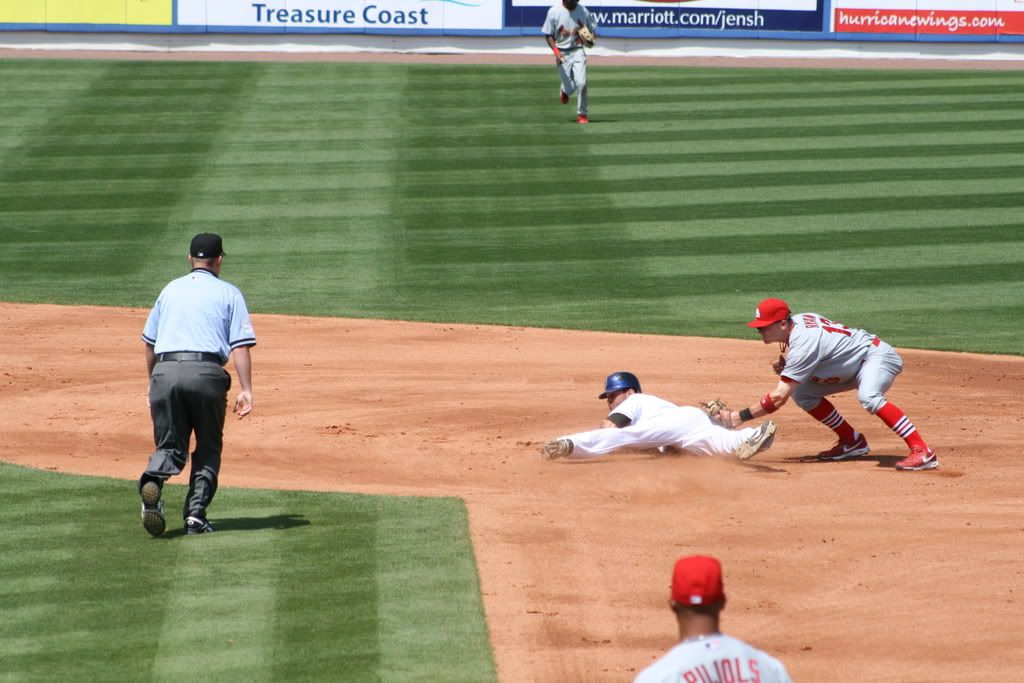 After the Mets, I saw two games against the Braves. The most notable news out of those games was that Mike Hampton performed very well. It has been so long since Hampton was effective in the major leagues that the statline that was quoted on the scoreboard before the game was from '05.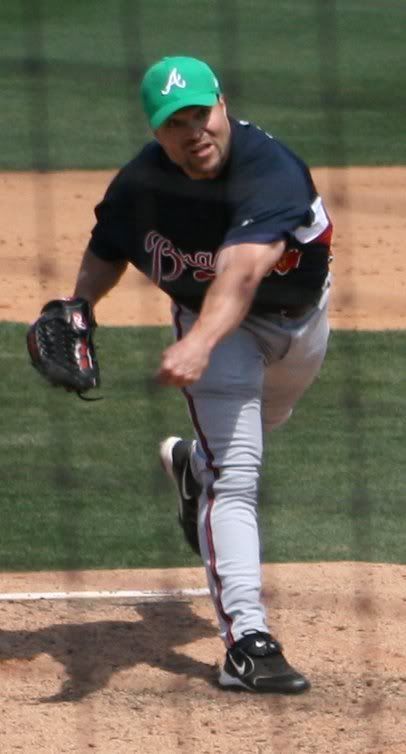 The final game that I attended was against the Baltimore Orioles, in Ft. Lauderdale. The fireworks started early for the Cardinals against Adam Loewen, who is struggling with an arm injury. Albert Pujols started off the scoring with a two run homer in the first inning: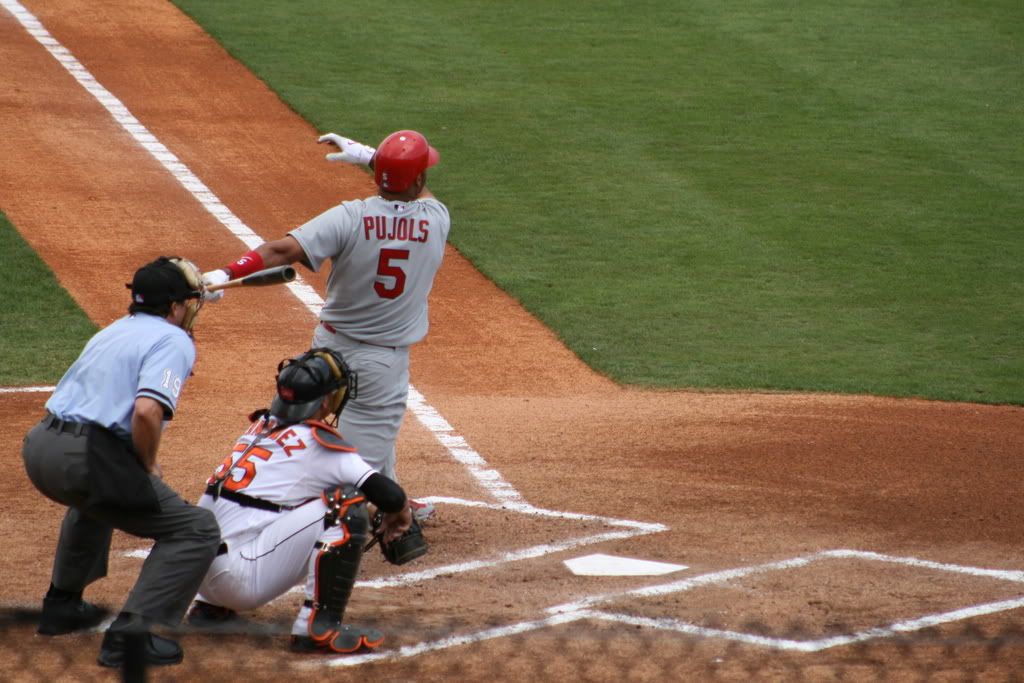 Later, I got a nice action sequence of Pujols scoring just ahead of a throw to the plate: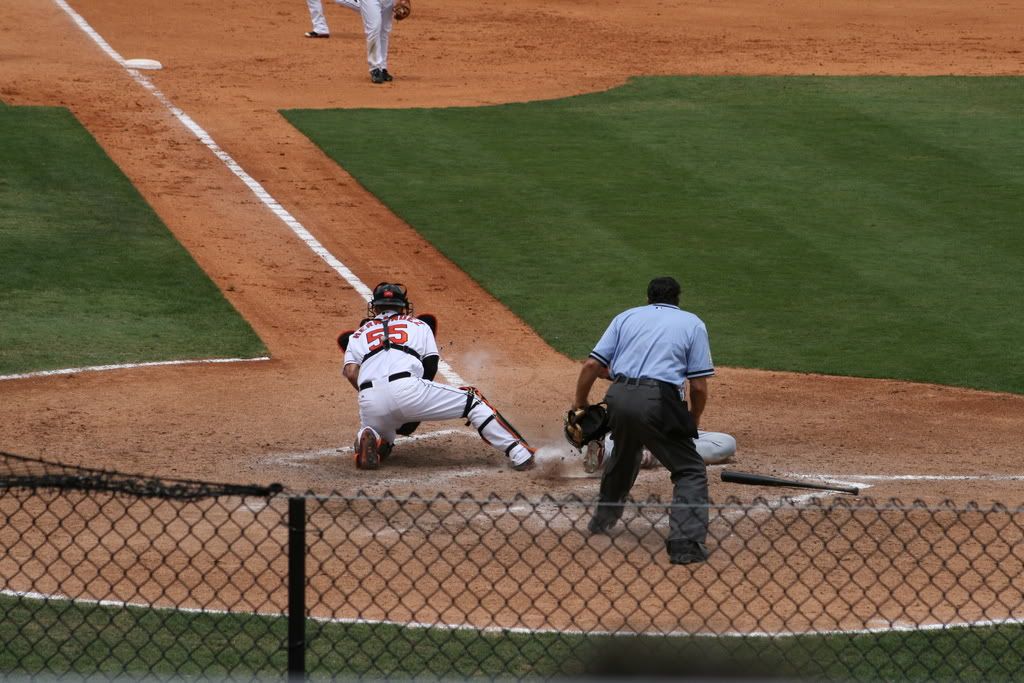 I am still sifting through the 330 pictures that I took during the trip and I may post a few more if I find any to be worthy.